Domenic Nappa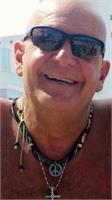 Domenic Nappa, co-founder of Ahh-mazing Yoga found peace and love within through yoga. His dream was to create a place of high energy where people will feel at home and at peace. He is now living his dream by sharing what he has been given with the world...starting by bringing Peace on Earth through yoga to Hollywood Beach!
These days, in addition to running the day to day operations of Ahh-mazing Yoga he is also studying to become a yoga teacher!
Domenic Nappa is currently not instructing any classes.